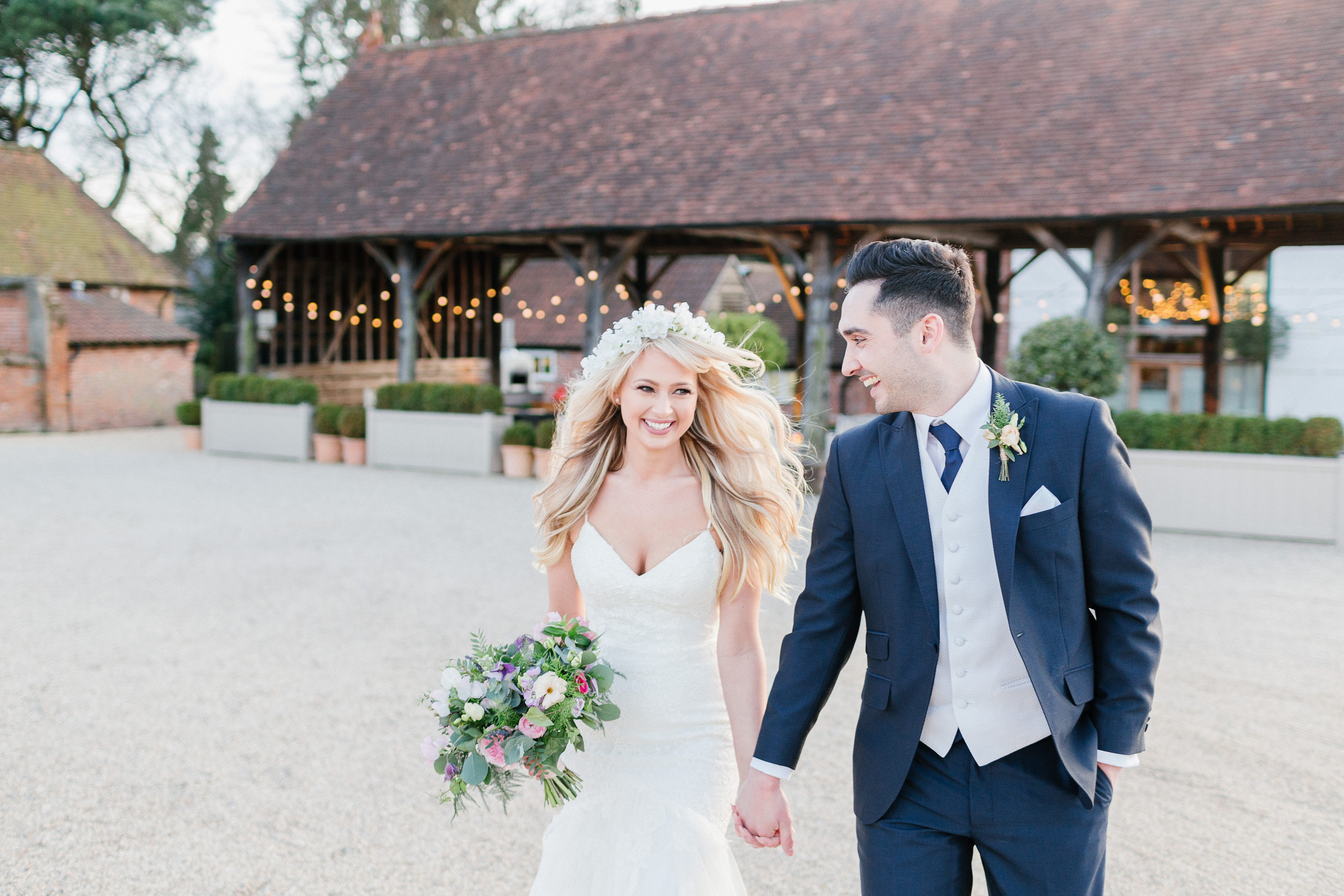 Well, what can I say about the beautiful Ilaria..... she made me and my now husband feel the most important people in the world. She kept in touch with me from the minute we sent that first email, asking if she could help us in anyway possible and calming my nerves. At several points Tom even asked if I was sure I didn't want to marry Ilaria instead the amount I banged on about her. No but honestly, we haven't even received all our photographs back yet and already I know how stunning they will be. Ilaria didn't seem to miss a moment and so many of our guests commented on how friendly and kind she was. She made our special day even more perfect and I can't recommend her highly enough
Emily and Tom
I loved working with you, you made me feel more than comfortable and the best bit the being able to have a chat and a laugh, it was very relaxed and I think that definitely showed in the pictures as they came out so beautifully natural and not once I ever felt awkward, you were able to capture raw emotions. You made me feel relaxed, confident and beautiful! Thank you again so much xxx
Lorna and Geo
Thank you so much for everything, we love the pictures!Our biggest concern when looking for a photographer was that we pictures would come out bad and we would feel uncomfortable in front of the camera, but they came out beautiful! We loved working with you and even our guests said they didn't even noticed you were there, which we loved. We really enjoyed getting to know you on the engagement session and it really helped us feeling completely relaxed on the big day! Thank you again, we felt so relaxed around you!
Sophie and Luke
Final and Matt
Dear Ilaria, We cannot thank you enough for the beautiful photos. they are so special and we will treasure them forever. You have a super eye and are extremely talented. You were a delight to work with and made us feel so comfortable and happy. Enjoy these flowers as a little token of our appreciation. Lots of love.
Lucy and Jason
Santorini
You put us at ease immediately. You are so friendly and your relaxed style made me realise we had chosen the right person to capture our day. On the engagement session you made us both feel as natural as possible in front of the camera and you captured photos we love. On the day of the wedding we were totally comfortable with you and you were so discreet throughout the whole day. Lots of friends have commented on how beautiful the photos are and how unique the style is. Thank you so much!
Joss and Tim
Dear Ilaria, Thank you so much for capturing our wedding day! It has been so wonderful to get to know you over the recent months. We really appreciated all your hard work and efforts leading up to and on/after the day, to help things run smoothly, and the photos you have taken are truly amazing! We could have not asked for more!
Leena and Michael